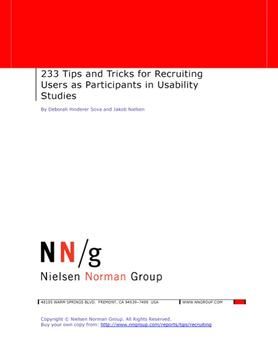 How to Recruit Participants for Usability Studies
If you're recruiting participants for the first time (internally or externally) read this, it won't take long and will make you way more effective at what can be a laboured task.
It's not a book more a white paper or guide to recruiting, but it has brilliantly rounded up all the usual ways of recruiting. Maybe some you've not considered but you should. It talks about how to remunerate people, if at all. Where to go to find your users and more.